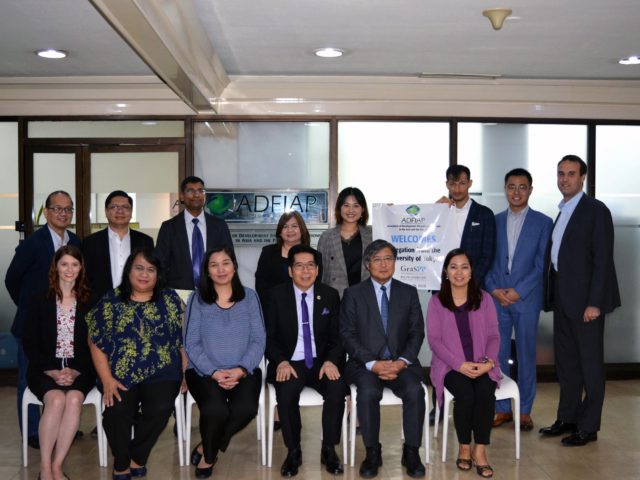 A delegation of six graduate students of the University of Tokyo's Graduate School of Public Policy led by Professor Toshiro Nishizawa, formerly with the Japan Bank for International Cooperation (JBIC), visited the ADFIAP headquarters in Manila on August 28, 2019 and were briefed by officers of ADFIAP members from Land Bank of the Philippines, Development Bank of the Philippines, and ASKI Group of Companies.
The students are participating in the university's "International Field Workshop" under its Global Leader Program for Social Design and Management and have requested ADFIAP to learn more on the topics of women's empowerment in the context of financial inclusion, microfinance, and capacity-building as well as the impact of digitization in these areas.
After briefly introducing ADFIAP and welcoming the delegation, ADFIAP Secretary General, Octavio B. Peralta, introduced the speakers, namely and in order of their presentation, Ms. Divina Gracia Joy C. Santos, HR, Administration, Corporate Planning and Research Department Head of ASKI Group of Companies; Ms. Cielito Lunaria, Vice President at the Land Bank of the Philippines; and Ms. Caroline Vallo and Ms. Marlene Amoroso, IT Managers at the Development Bank of the Philippines. A roundtable discussion ensued on the topics presented.